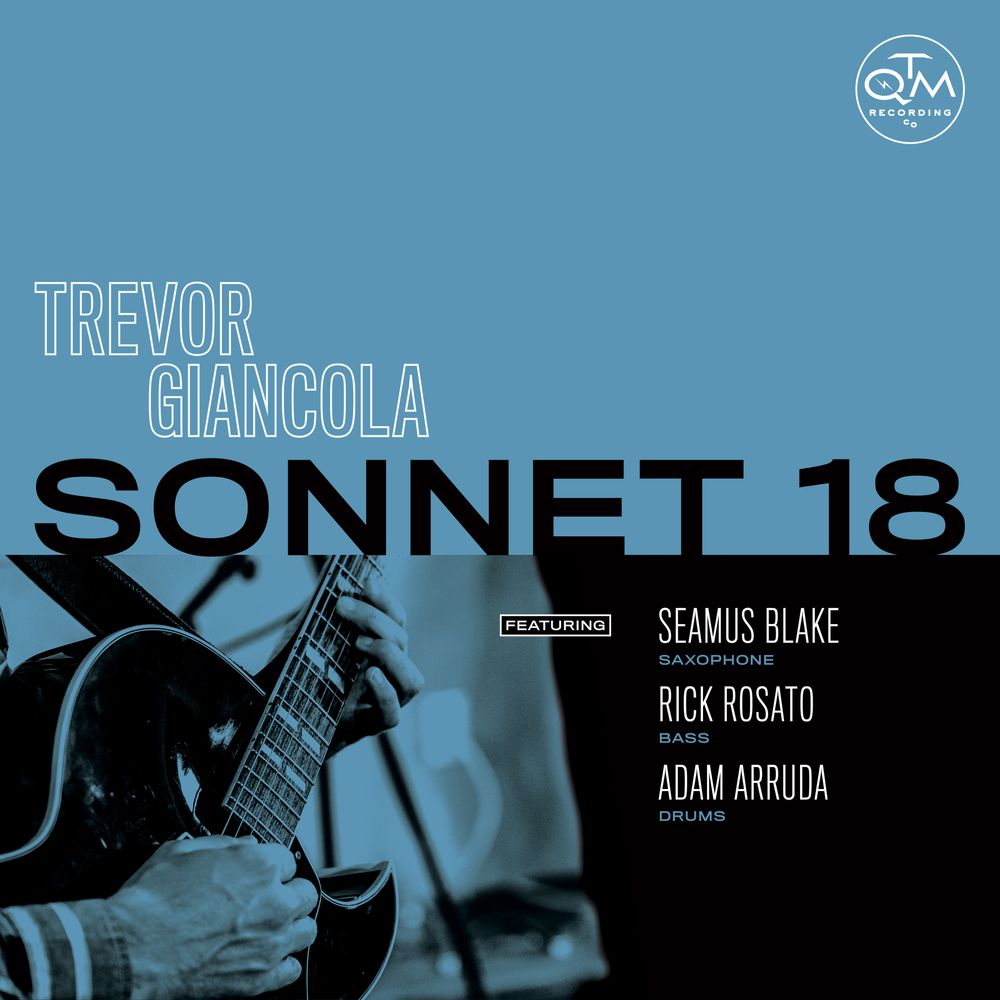 Trevor Giancola - Sonnet 18
Available Now Wherever You Listen to Music
"a top notch guitarist with an old school sound à la Barney Kessel or Joe Pass. Refreshing. And Seamus wow!!!! What a great tenor sax sound. Good material, very well played. A gem."
Richard Thérien - Jazzologie
"Solid modern jazz that on the money throughout, jazz guitar fans will recognize this as the real deal."
Welcome to TQM Recording Co.
TQM Recording Co. is a Canadian based Jazz label with a focus on live-off-the-floor, acoustic recordings. 
Each artist has a story to tell and each recording space has a unique sound. 
TQM Recording Co. brings these audio stories to life through its recordings. 
Unique Recordings, Unique Spaces